Limited Edition "Morinaga" Whale Mutsu
(updated 11/17/02)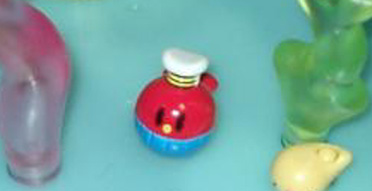 Very rare Mutsu character. Not shown on Tomy's site.
The Whale was a "Limited Edition" promotional item for a Japanese food & drink company called "Morinaga". It's very difficult to get, even for people living in Japan, but not as rare as the Dolphin.

Originally, I wasn't very interested in this one because I wasn't too crazy about the bold primary colors compared to the softer pastel colors of the other characters. Plus, his body isn't segmented like the other characters. He's like a little round marble. However, my collection didn't feel complete without the whale, so I decided to get him after all and I'm very glad I did.
These photos are just temporary. I will update with better photos as soon as I have time.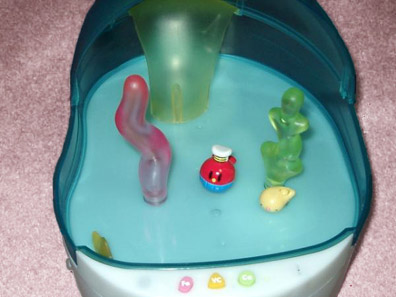 ---
The rest of my Mutsu collection
** Rare Limited Edition **
_/_/_/_/_/_/_/_/_/_/_/
Return to Mutsu's Main Page

---